Ocean Day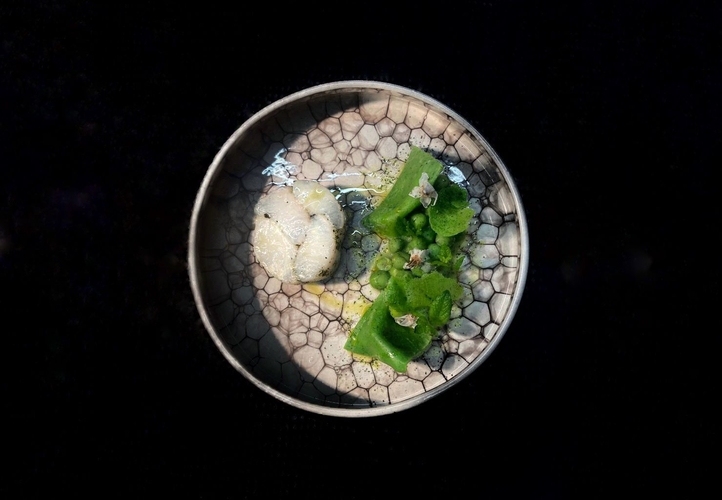 On the occasion of World Ocean Day, June 8, and in response to the UN theme "Planet Ocean, Tides are Changing*", Relais & Château members, in partnership with Ethic Ocean, will celebrate the seasonality of products.
Thus and with the will to preserve marine species, we organize a special dinner dedicated to the products of the sea, on Thursday, June 8, in
in our gourmet restaurant, La Table du Marquis. During this dinner, only seasonal products and marine species will be offered. As on the continents, life in the oceans is punctuated by the seasons. During this evening on the theme of SEAsonnality, we will alert our clients to the need to protect marine species already weakened by overfishing and climate change.
Would you like to discover more about the seasonality of marine species over a gourmet menu?
Book now on our website or by phone, at 02 21 70
03 70.

*Planet Ocean, a wave of change
Sharing experiences
Your satisfaction is our reward
régis sophie Lemaitre
November 26, 2023
Brunch en famille en ce dimanche midi ensoleillé. Très beau moment dans un cadre idyllique. Tout était parfait de la qualité des produits à la gentillesse du personnel. On reviendra (Translated by Google) Family...
delphine nathan
November 26, 2023
Un week end de rêve au Château de Maubreuil dans un cadre magnifique. Félicitations au propriétaire de ce lieu, privé et français (ce qui reste une exception pour notre patrimoine souvent géré par des groupes ou des...
Laurent Crepieux
November 26, 2023
Très beau lieu et remarquable. Personnels aimables et serviable. Repas gastronomique et excellent. (Translated by Google) Very beautiful and remarkable place. Friendly and helpful staff. Gourmet and excellent meal.
nico chabot
November 25, 2023
Nous avons dîner au restaurant de ce superbe château. Cadre magnifique, service irréprochable et attentionné. Les plats sont tout bonnement excquis et Anthony le sommelier nous les a sublimé. Merci à toute l'équipe...
Adolfo Jaramillo
November 25, 2023
excellent, totally recomendable!
Campion Jacques-Yves
November 25, 2023
Nous avons passé un excellent séjour au sein de l'établissement. Les chambres thématisées et l'ambiance du lieu en font un site dépaysant. La salle du restaurant est très joliment décorée et le service est bien exécuté....
Elizabeth Braido
November 25, 2023
Très bon accueil dans un très beau cadre chaleureux. Le repas est excellent ainsi que le service. A renouveler. (Translated by Google) Very warm welcome in a very beautiful, warm setting. The meal is excellent as...
Justine Drt
November 25, 2023
Belle expérience dans un cadre alliant le modernisme et l'ancien. Le service est digne de l'hôtellerie/Restauration 5 étoiles. Une expérience culinaire agréable qui se focalise sur les produits du terroir de la région...
Tony Naveau
November 24, 2023
Cadre idyllique, accueil agréable et surtout chaleureux, panorama hors du commun en un mot, c'est parfait 👍 (Translated by Google) Idyllic setting, pleasant and above all warm welcome, extraordinary panorama in a...
Tonino Naveau
November 24, 2023
Cadre luxueux mais abordable, calme, confortable et je ne parle même pas de la cuisine c'est à tomber par terre () tellement que le chef cuisinier et sa comis de cuisine assure au fourneau () je le recommande vivement...